=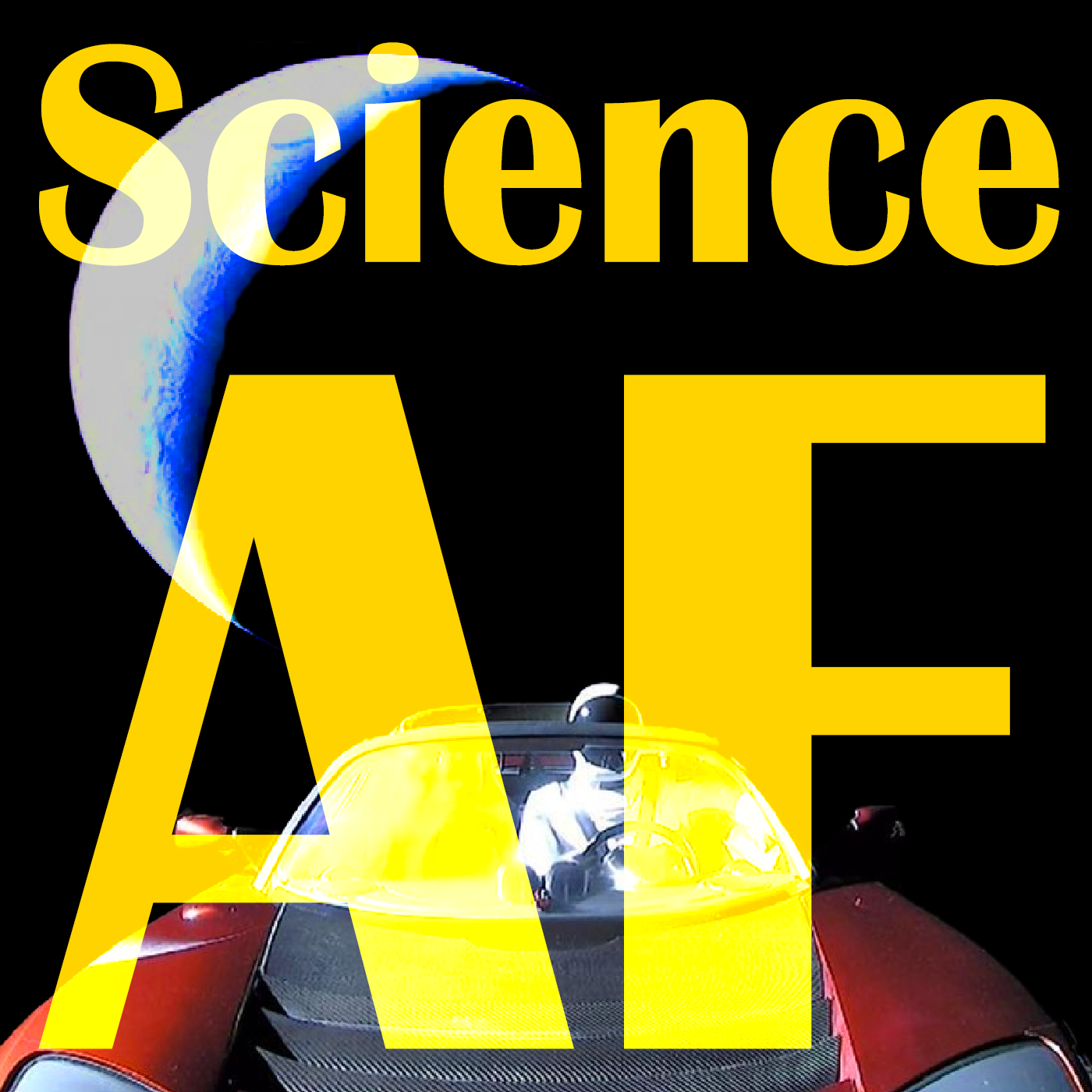 Space Madness with Diana Wright! Uranus Stinks, Space Twins, Theoretical Ice and Random Sci-Fi Reviews!
Dave and Jesse welcome comedy writer Diana Wright (@thatswright) to talk about stinky new info on the atmosphere of Uranus, why one astronaut is genetically different than his twin, a theoretical new form of ice, and our scientific and ethical issues with sci-fi films Passengers and Enders Game.
Play This Episode Now:
Study Reveals Uranus Smells Of Farts
Uranus, the first planet discovered in modern times, has the poetic name of the Greek god of the heavens. In the English language, it is, unfortunately, the literal butt of every astronomy joke and I'm afraid that this latest discovery will make things worse. Astronomers have discovered that the upper atmosphere of Uranus is dominated by hydrogen sulfide, a molecule that smells like rotten eggs and is often found in human flatulence. I'll give you a moment to crack a few jokes.
More...
Scott Kelly's Year in Space Changed His Gene Expression
Scott and Mark Kelly are identical twin brothers — at least, they were until Scott spent a year living in space.
More...
We Were Totally Wrong About That Scott Kelly Space Genes Story
On Monday (March 12), we published a story about astronaut Scott Kelly returning after a year in space with big changes to his genetic code, so much so that he was no longer his brother's identical twin.
More...
Scientists create a new form of matter—superionic water ice
Scientists created a new form of water—called superionic ice—that acts like a weird cross between a solid and a liquid, The New York Times reports. The substance, which consists of a fluid of hydrogen ions running through a lattice of oxygen, was formed by compressing water between two diamonds and then zapping it with a laser. That caused pressures to spike to more than a million times those of Earth's atmosphere and temperatures to rise to thousands of degrees, conditions scientists had predicted may lead to the formation of superionic ice. This kind of water doesn't exist naturally on Earth, the scientists report in Nature Physics, but it may be present in the mantles of icy planets like Neptune and Uranus.
More...