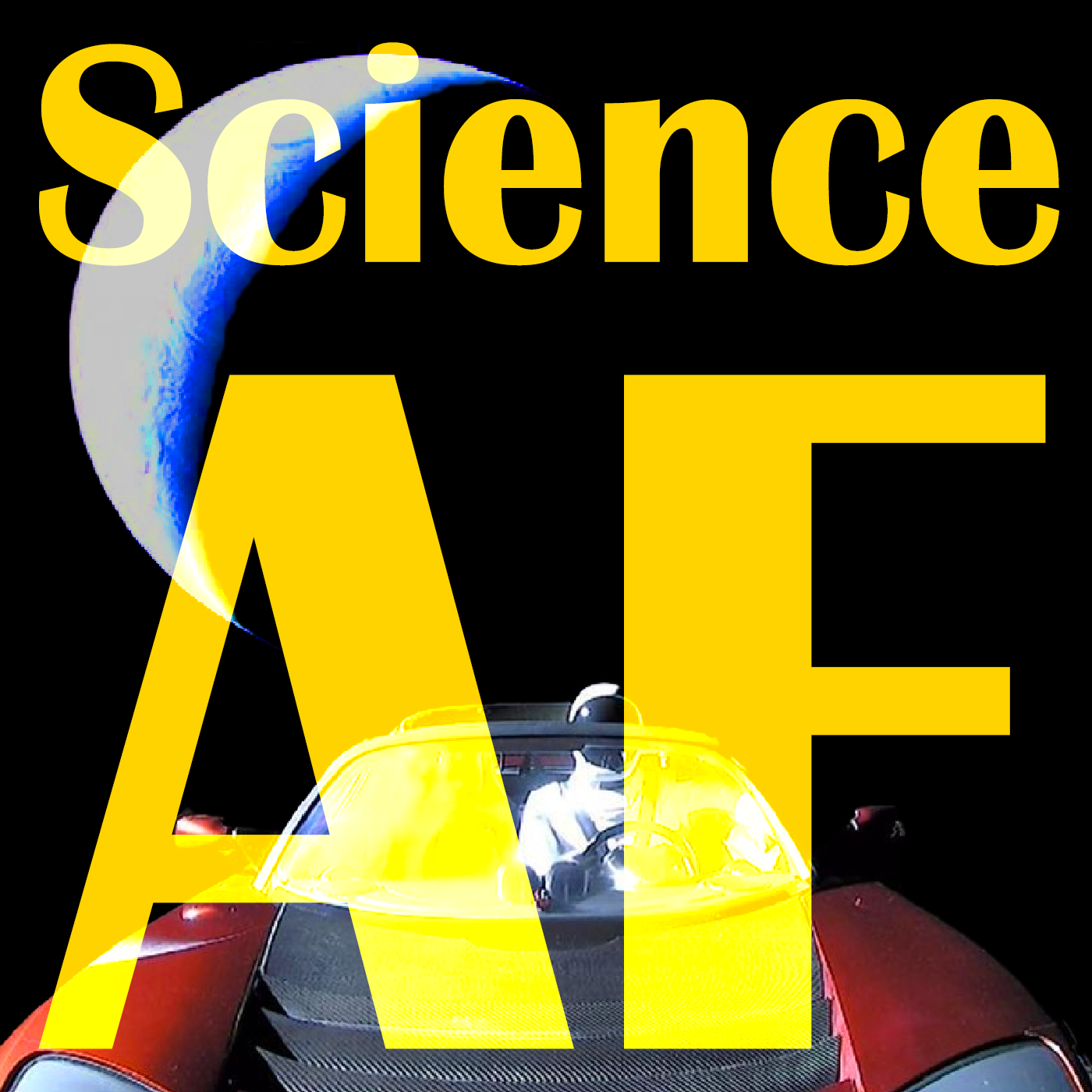 Gender Studies with Reed Brice! Transgender Science, LGBTQ Science, Hormonal Therapies, Confirmation Surgeries, Penis Transplants and Much More: Part 1 of 2!
We talk to Reed Brice (@thatdangdingus), a very funny comedian and actor, who is also a non-binary person in the midst of their gender expression journey.
We talk about gender confirmation and expression, and the complex spectrum of gender that is well documented in both science and religious history. We talk about exciting new breakthroughs in hormonal treatments, including a trans woman who was able to breastfeed her child. The first ever successful penis and scrotum transplant onto a cis-gender U.S. soldier. New studies about the complex relationship of nature vs nurture leading to one's sexual preferences. We get into some bathroom politics, and even onto dog head transplants and werewolves!
This is part 1 of 2 of one of the most interesting episodes we've ever done. We hope you'll enjoy the discussion as much as we did!
Play This Episode Now:
Here's How a Transgender Woman Breast-Fed for 6 Weeks
A transgender woman was able to produce enough milk to breast-feed her partner's newborn baby for six weeks, according to a new report of the case.
More...
How Science Is Helping Us Understand Gender
Freed from the binary of boy and girl, gender identity is a shifting landscape. Can science help us navigate?
When Massachusetts twins Caleb (left) and Emmie (right) Smith were born in 1998, it was hard to tell them apart. Today Emmie says, "When we were 12, I didn't feel like a boy, but I didn't know it was possible to be a girl." At 17 Emmie came out as transgender, and recently she underwent gender-confirmation surgery. She plays down its significance: "I was no less of a woman before it, and I'm no more of one today."
More...
The first penis-scrotum transplant is the latest to go beyond lifesaving
Advances that give patients new faces, hands and more aim to improve quality of life
In a transplant first, a U.S. veteran severely injured by an explosive device in Afghanistan has received a penis and scrotum from a deceased donor.
More...
We may know why younger brothers are more likely to be gay
Having lots of boys can affect a woman's immune response
The more older brothers a boy has, the more likely he is to be gay when he grows up – an effect called the "fraternal birth order effect". Now it seems that increasing levels of antibodies in a mother's immune system could play a role.
More...
More Than Just Male and Female: The Six Genders in Classical Judaism
It's very easy to assume that Judaism is an exclusively gender-binary religion. Almost all of the common traditional laws are based on the assumed differences between males and females. We see it in assumed gender roles, in liturgy, in proscribed family responsibilities, and in both our secular and religious laws.
More...