=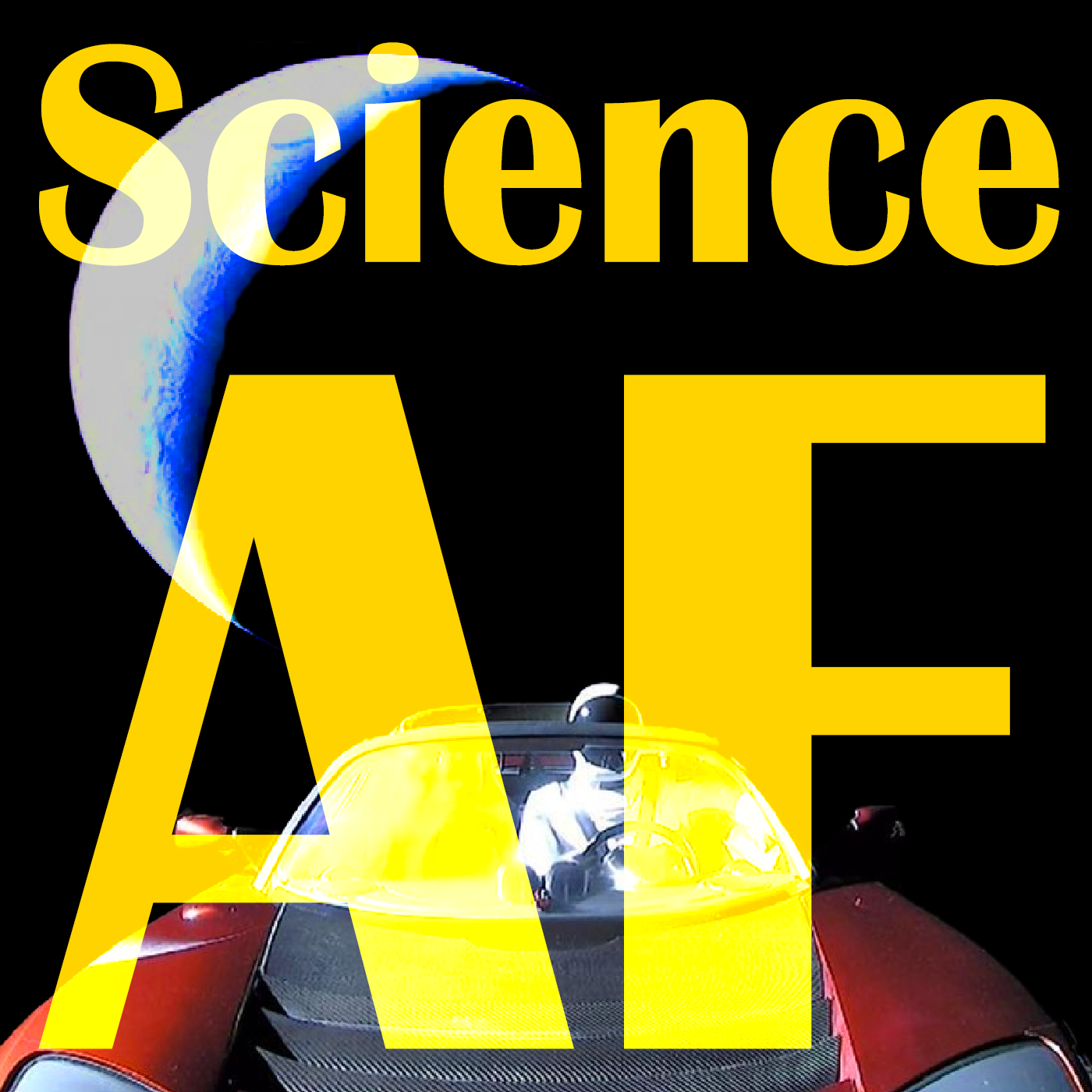 Movie Pitches with Dave and Jesse! Probing the Sun and The Anthropology Anthology
Dave and Jesse pitch movie ideas based on current science stories. Dave reports on the newly launched NASA probe to touch the Sun, and a Pixar movie to go along with it. Jesse pitches an anthology of three great stories of Anthropology, The Laetoli Footprints, Lucy and Piltdown Man. Who wants to Executive Produce? Visit ScienceAFPod.com or Contact us at info@scienceafpod.com!
Play This Episode Now:
NASA's Parker Solar Probe Is Headed to the Sun. So, What's Next?
After decades of scientific brainstorming and years of construction, NASA's Parker Solar Probe is safely on its way to flying seven times closer to the sun than any mission has before.
More...
Wikipedia: Piltdown Man
The Piltdown Man was a paleoanthropological hoax in which bone fragments were presented as the fossilised remains of a previously unknown early human.
More...
Wikipedia: Lucy (Australopithecus)
Lucy is the common name of AL 288-1, several hundred pieces of bone fossils representing 40 percent of the skeleton of a female of the hominin species Australopithecus afarensis. In Ethiopia, the assembly is also known as Dinkinesh, which means "you are marvelous" in the Amharic language. Lucy was discovered in 1974 in Africa, near the village Hadar in the Awash Valley of the Afar Triangle in Ethiopia, by paleoanthropologist Donald Johanson of the Cleveland Museum of Natural History.
More...
Wikipedia: Laetoli Footprints
Laetoli is a site in Tanzania, dated to the Plio-Pleistocene and famous for its hominin footprints, preserved in volcanic ash. The site of the Laetoli footprints (Site G) is located 45 km south of Olduvai gorge. The location and tracks were discovered by archaeologist Mary Leakey in 1976, and were excavated by 1978. Based on analysis of the footfall impressions "The Laetoli Footprints" provided convincing evidence for the theory of bipedalism in Pliocene hominins and received significant recognition by scientists and the public. Since 1998, paleontological expeditions have continued under the leadership of Dr. Amandus Kwekason of the National Museum of Tanzania and Dr. Terry Harrison of New York University, leading to the recovery of more than a dozen new hominin finds,[1] as well as a comprehensive reconstruction of the paleoecology.
More...