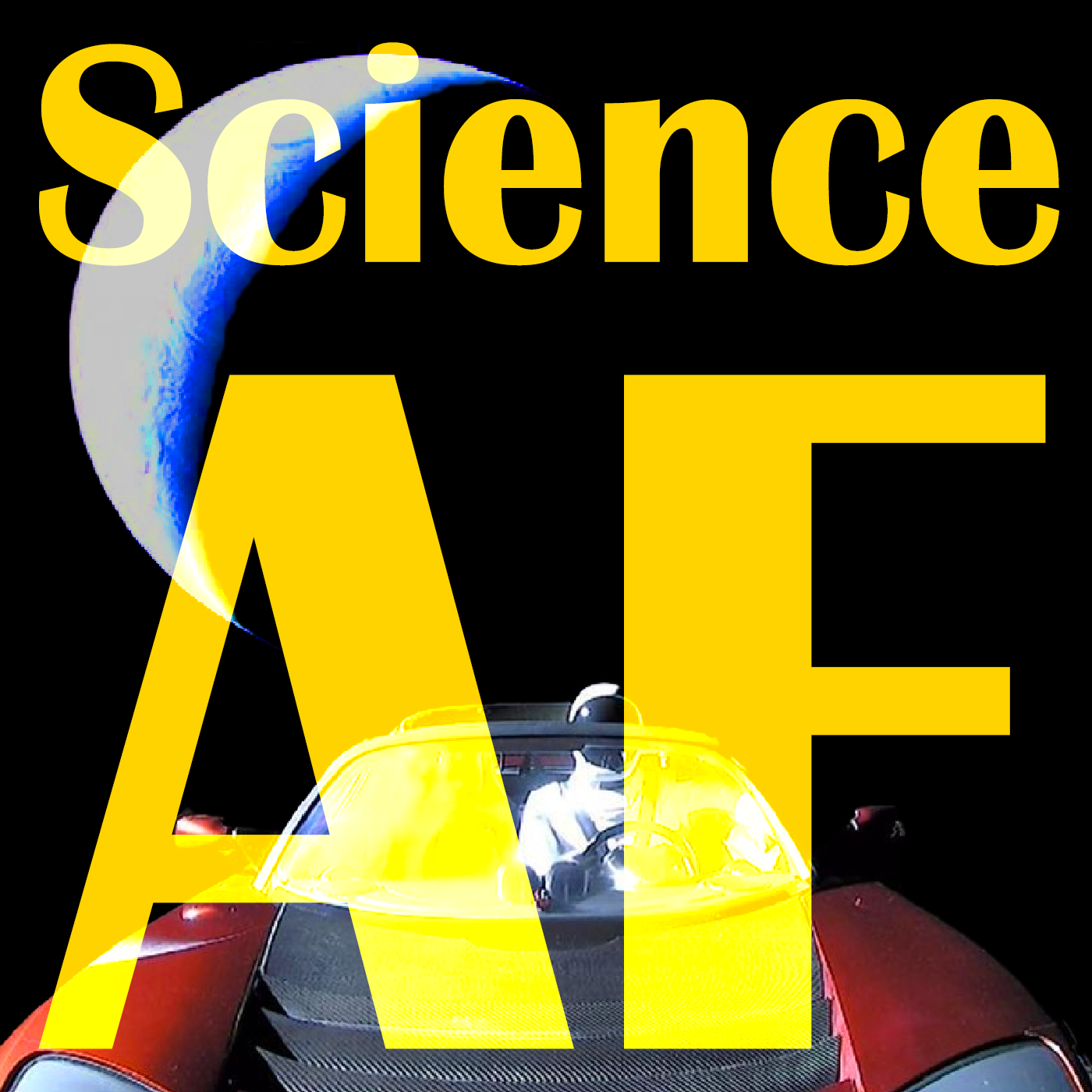 Medical Science with Jason Kaye and Dr Steven Kaye, MD! New Neurons, Electrical Healing, False Memories and Crygenics!
Jesse and Dave welcome comedian Jason Kaye (insta: @jasonkayecomedy, @hellkrossband) and his father Dr. Steven Kaye MD, to discuss newly discovered human brain cells, genes that correlate to bravery, how memories can be tricked and growing back limbs with electricity, as well as long tangents about metal band therapy, memory palaces and Ted Williams' frozen head! Hosted by Dave Ciaccio (@daveciaccio) and Jesse Klein (@jessklein1). You can find us at scienceafpod.com, email us at info@scienceafpod.com and follow us @scienceafpod everywhere.
Play This Episode Now:
Brain cells responsible for bravery found in the hippocampus
"It is fascinating how different regions of the same brain structure control distinct behaviors and how they interact with each other," said researcher Sanja Mikulovic.
More...
Scientists identify a new kind of human brain cell
'Rosehip' neurons not found in rodents, may be involved in fine-level control between regions of the human brain
Scientists have uncovered a new type of human brain cell that has never been seen in mice and other well-studied laboratory animals.
More...
A new generation of pain medications
Researchers from Charité - Universitätsmedizin Berlin and the Zuse Institute Berlin have developed a new generation of pain medications. The researchers used computer simulations to develop new opioids that will only work at sites affected by injury or inflammation. These drugs can prevent the occurrence of brain- and gut-related side effects typically associated with conventional opioids and have been shown to be successful in preclinical studies. Results from this research have been published in Pain* and Scientific Reports**.
More...
GERONTOLOGY RESEARCH GROUP
Our Mission: Slow and ultimately reverse age related decline
July 31, 2018; The world's oldest verified person, Chiyo Miyako, died on July 22, 2018, at the age of 117 years, 81 days. She became the oldest verified living person in the world on April 21, 2018, following the death of fellow Japanese woman Nabi Tajima.
More...
Bio of Dr Steven Kaye, MD
Cofounder and CEO of BRC, Dr. Kaye holds over 35 years experience in experimental electrotherapeutic methods, which began with research under electrophysiology pioneer Robert O. Becker, MD . His lifelong clinical research experience in electrotherapeutic methods has culminated in the successful launch of the ODIN 1®. Prior to his commitment and investment in BRC, Dr. Kaye owned and spearheaded a prolific medical practice with 12 locations across California. With more than 15 years of experience in managed care as CEO and cofounder of an Independent Physician Association, Dr. Kaye brings scientific context, practical insight, passionate drive, and depth of understanding as the leader of BRC.
More...