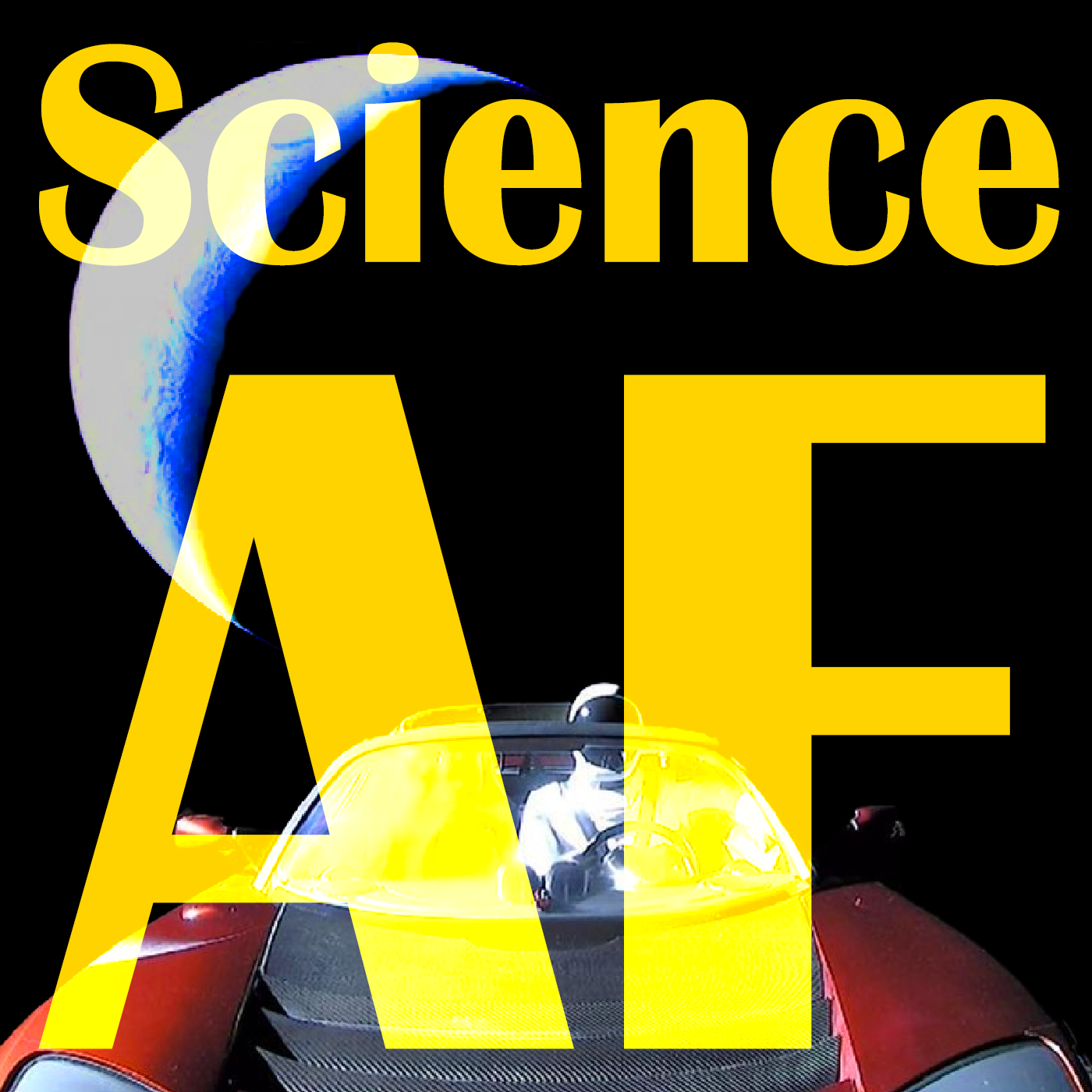 The Solar System Gets Bigger, Neptune's Moon's Mini-Moon, Weird Twins, A Tiny T-Rex and More!
In a mini-episode about the news Dave talks about the newest farthest object in the solar system, a chip off Neptune's moon Proteus, some bad climate news and a new carbon-capture device that might save us, a tiny predecessor of the t-rex, a rare case of semi-identical twins, and some more bad news for DNA evidence. Follow @daveciaccio and @scienceafpod, email dave@scienceafpod.com and visit scienceafpod.com. Subscribe, rate, rinse, repeat!
Play This Episode Now:
A deer-sized T. rex ancestor shows how fast tyrannosaurs became giants
The newly discovered fossil's name, Moros intrepidus, means 'the harbinger of doom'
A new dinosaur shows that even Tyrannosaurus rex had humble beginnings.
More...
Neptune's smallest moon may be a chip off another moon
The tiny object has been given the official name Hippocamp
Neptune's smallest moon may be a chunk of a neighboring moon that was knocked off by a comet.
More...
Climate rewind: Scientists turn carbon dioxide back into coal
New technique can efficiently convert CO2 from gas into solid particles of carbon
Scientists have harnessed liquid metals to turn carbon dioxide back into solid coal, in research that offers an alternative pathway for safely and permanently removing the greenhouse gas from our atmosphere. The new technique can convert carbon dioxide back into carbon at room temperature, a process that's efficient and scalable. A side benefit is that the carbon can hold electrical charge, becoming a supercapacitor, so it could potentially be used as a component in future vehicles.
More...
Earth may be 140 years away from reaching carbon levels not seen in 56 million years
Total human carbon dioxide emissions could match those of Earth's last major greenhouse warming event in fewer than five generations, new research finds. A new study finds humans are pumping carbon dioxide into the atmosphere at a rate nine to 10 times higher than the greenhouse gas was emitted during the Paleocene-Eocene Thermal Maximum (PETM), a global warming event that occurred roughly 56 million years ago.
More...
FarFarOut dethrones FarOut for farthest object in the solar system
It's the sequel we weren't prepared for.
Most people don't kill time by finding the most distant object ever discovered in the solar system, but most people aren't Scott Sheppard.
More...
A world without clouds? Hardly clear, climate scientists say
Low sheets of marine clouds
Could the sheets of gray clouds that hang low over the ocean disappear suddenly in a warming world? Yes, if you believe a study published yesterday in Nature Geoscience—and the amplifying media coverage of it.
More...
Earth scientists plan to meld massive databases into a 'geological Google'
Deep-time Digital Earth aims to liberate data from collections such as the British Geological Survey's
The British Geological Survey (BGS) has amassed one of the world's premier collections of geologic samples. Housed in three enormous warehouses in Nottingham, U.K., it contains about 3 million fossils gathered over more than 150 years at thousands of sites across the country. But this data trove "was not really very useful to anybody," says Michael Stephenson, a BGS paleontologist. Notes about the samples and their associated rocks "were sitting in boxes on bits of paper." Now, that could change, thanks to a nascent international effort to meld earth science databases into what Stephenson and other backers are describing as a "geological Google."
More...
Continued sea-level rise on East and Gulf coasts detailed
Nearly all non-Alaskan West Coast tide stations also saw higher seas
Researchers at William & Mary's Virginia Institute of Marine Science have issued the first annual update of their sea level "report cards," marking 50 years of water-level observations from 1969 through 2018.
More...