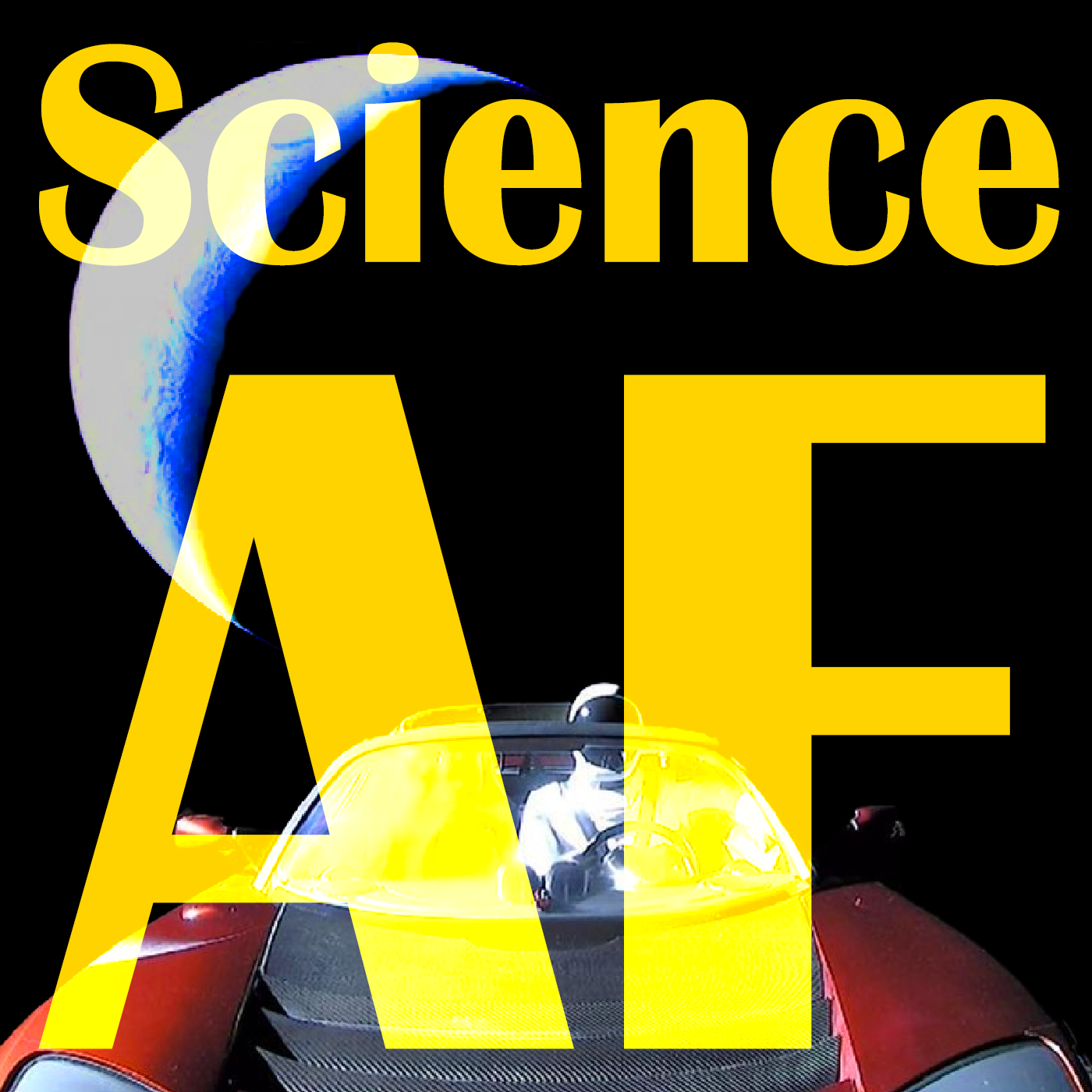 NASA JPL Open House with Leo Shvedsky and Heidi Lux! Mars Rovers, Space Telescopes, Exoplanets, Yosemite Camping and Astronaut Ice Cream!
Dave visited the NASA Jet Propulsion Laboratory Open House in Pasadena with our guests Leo Shvedsky (tw: @loggface, insta: @spacepocalypse) and Heidi Lux (tw: @Heidi_Lux, insta: @fabulux) to perform some espionage in the name of Science AF!
We fill in Jesse about everything we saw, including the next generation Mars Rover, which comes complete with a hovering platform, helicopter drone and rocket to send back samples. Plus moon missions, exo-planets, and the recent discovery of building blocks of life on Mars, and a planet-wide dust storm that's annoying amateur astronomers.
Meanwhile Jesse went camping in Yosemite and tells us what he learned drinking beers by the campfire!
Play This Episode Now:
Building Blocks of Life Found on Mars
Two landmark discoveries reveal organic carbon on the red planet, shaping the future hunt for life on Mars.
DAY TO DAY, it's easy to lose sight of an astonishing fact: Since 2012, humankind has been driving a nuclear-powered sciencemobile the size of an SUV on another planet.
More...
See How Huge the Monster Dust Storm on Mars Is in This Stunning Image
If you have a hard time visualizing a planet-wide dust storm on Mars, take a look at this.
Astrophotographer Damian Peach created an animation showing the dramatic effects of the global dust storm that has plunged the Martian surface deep into darkness.
More...
NASA Completes Webb Telescope Review, Commits to Launch in Early 2021
The Independent Review Board (IRB) established by NASA to assess progress on its James Webb Space Telescope has unanimously recommended that development on the world's premier science observatory should continue; NASA has established a new launch date for Webb of March 30, 2021.
More...
NASA Begins Building Next Mars Rover for 2020 Launch
NASA technicians have officially begun the assembly, test and launch operations (ATLO) phase of development on the agency's next Mars rover, keeping the project on track for an expected 2020 launch.
More...
The Complete Guide to the John Muir Trail
The John Muir Trail is the premier hiking trail in the United States.The trail starts in America's treasure, Yosemite National Park, and continues 215 miles through the Ansel Adams Wilderness, Sequoia National Park, King's Canyon National Park, and ends at the highest peak in continental United States, Mount Whitney at 14,496 ft.
More...
Astronauts bust the myth of space ice cream
The widely held belief that this chalky, freeze-dried dessert made it to space isn't true after all, according to the National Air and Space Museum and actual NASA astronauts.
At one point or another in our childhoods -- or in my case last week -- we've treated ourselves to the space snack known as astronaut ice cream.
More...